Is the Church Crazy Enough?

Many have been talking about how to make the Church more relevant to our lives in the 21st century. The latest statistics show that the Episcopal Church's membership is shrinking 3% per year since 2006. Not to excuse this, but most of the major denominations are showing this same trend. The General Convention of the Episcopal Church, currently meeting in Indianapolis, noting this, is seeking to spend time on structural reform with Resolution C001. This resolution begins by affirming that the "Holy Spirit is urging the Episcopal Church to re-imagine itself grounded in our rich heritage and open to our creative future," based on the Five Marks of Mission. These five marks aren't new. They were developed by the Anglican Consultative Council between 1984 and 1990:

~ To proclaim the Good News of the Kingdom

~ To teach, baptize and nurture new believers

~ To respond to human need by loving service

~ To seek to transform unjust structures of society

~ To strive to safeguard the integrity of creation and sustain and renew the life of the earth.

The crux of these marks exemplifies the baptismal covenant, which we affirm often in our liturgies. It is likely that this resolution will lead to a task force consisting of those currently not in leadership positions in the Church as clergy or lay. It will most likely call for a three year study leading to the creation of a plan to reform the Episcopal Church's governance, structure, administration and program.

Maybe what we need is not a re-formation of the Church, but a re-engagement and re-commitment to what the life of the baptized means…and an emphasis on the doing instead of talking about it.

The Rt. Rev. Michael Curry, Bishop of North Carolina, spoke at Saturday's convention, challenging them to become "crazy Christians [because] sane, sanitized Christianity is killing us." He added, "We need some Christians who are as crazy as the Lord. Crazy enough to love like Jesus, to give like Jesus, to forgive like Jesus, to do justice, love mercy, walk humbly with God --- like Jesus. Crazy enough to dare to change the world from the nightmare it often is into something close to the dream that God dreams for it. And for those who would follow him, those who would be his disciples, those who would live as and be the people of the Way? It might come as a shock, but they are called to craziness."

We need to re-imagine and re-commit ourselves to the Way of Jesus—to be centered and motivated by Love and not structure. While vacationing on Maui this week, Chuck and I visited the Sacred Garden, a prayer garden for all faiths. I purchased a bracelet inscribed with the words, "An open heart is the path to love." Jesus' life modeled this phrase most certainly. Can we be crazy enough to open our hearts to allow the Spirit to help us dream God's dream? Can we let go of our fear of statistics and trust where the Spirit might lead us to serve? Can this crazy world become a place of peace and justice because of the actions of some crazy Christians---maybe some from St. Peter's Episcopal Church?


Powered by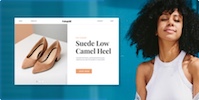 Create your own unique website with customizable templates.
Photos used under Creative Commons from Nina Matthews Photography, AlicePopkorn, misterwestra, easylocum, zigazou76, Pawns